About the CHEC Independent School
A part of Christian Home Educators of Colorado, the CHEC Independent School is an umbrella school that serves homeschool families across the state of Colorado from our home office in Parker. We believe that parents are responsible for the education of their children, and through the Independent School, we purpose to help Colorado parents succeed in that God-given role.
Ready to Enroll?
Enroll today in the CHEC Independent School and gain the security,
privacy, and all-access benefits for the summer discount of $85 (expires 8/31)!
(regular $95; total value $559)
When you enroll as a family with the CHEC Independent School
to homeschool in Colorado, you'll enjoy:
Security
Your legal responsibilities are satisfied when you homeschool under our private school umbrella. Our staff of homeschool parents and graduates receive phone calls 5 days a week, so answers to your homeschooling questions are only a phone call away.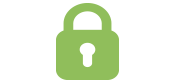 Privacy
Your records are kept private and confidential, and you are no longer required to file any records or notices with school districts. You can choose any curriculum that fulfills your needs with no reporting required, and our online enrollment and membership/record management is simple and fast.
All-Access
Benefits
Your benefits include free admission to CHEC's annual conference for the whole family, access to online resources through Homeschool Summits events, downloadable planners and scheduling helps, transcript assistance, and much more.
Included in your enrollment
Your All-Access Benefits
… bringing great encouragement and tools to your family's homeschool journey throughout the year.
Free admission for the whole family to the Rocky Mountain Homeschool Conference ($100 value)

An event for the whole family!
General sessions
Workshops
Exhibit hall with onsite curriculum deals
Used Curriculum Sale selling & shopping
Friday family night

Unlimited access to the Mentor Mom Program ($100+ value)

Get answers to your questions
Encouragement to get you through the rough patches
Real advice from real homeschooling moms
Schedule an appointment time that works for you!

One year membership to the HomeschoolSummits.com online events ($100 value)

Video sessions with top homeschooling and parenting speakers from these events (and any launched during the year):

The Homeschool Curriculum Summit 2.0
The Homeschool Parenting Summit
The Homeschool Teaching Summit 2.0
The Homeschool Upgrade Summit
The God-Centered Homeschool: An Online Summit
The Homeschool Fitting-It-All-In Summit 2.0
Homeschool of the Future Summit
The Homeschool Family Relationships Summit 2.0

Online exhibit hall

Free admission to the High School and Beyond Seminar ($69 value)

How to develop a 4-year high school plan
Deciding on post-high school options (entrepreneurship, college, or college alternatives)
Handling high school transcripts, record keeping, and testing

Free admission to the Homeschool Introductory Seminar ($40 value)

Things to consider when beginning
Philosophy of homeschooling
How to be successful in your homeschool
Navigating homeschool groups, extra-curricular activities, and avoiding burnout
Help for teaching special needs children
Learning and teaching styles
Record keeping and scheduling

Template for Elementary School Report Card ($10 value)
Printable Homeschool Planners ($10 value)
Template for High School Transcripts ($35 value)
Printable Teacher and Student ID cards ($20 value)
Discount on membership with the Home School Legal Defense Association ($15 value)